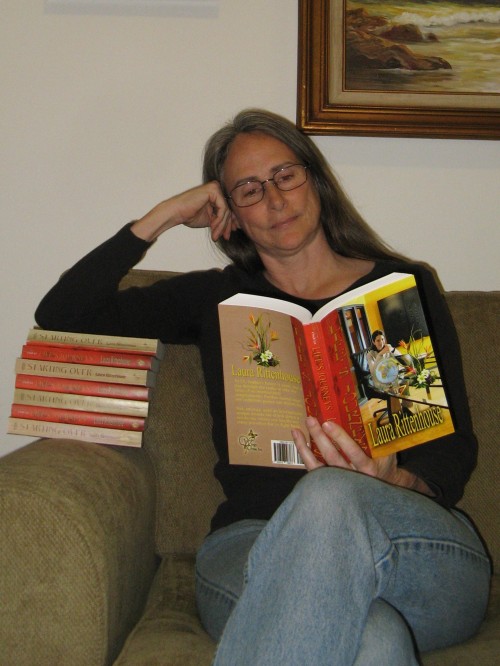 This site contains a variety information about me, Laura Rittenhouse. Mainly it focuses on my writing, with a heavy leaning towards my published novels, Starting Over, Life's Journeys and Confessions of an Aging Adulterer and my latest, as yet unpublished book, A Wrong Turn. I've also self-published a free ebook called Laura's Shorts which I briefly discuss over here.Inspireliving HQ
My home is in Australia and most of the photos on this site were taken on my travels around the country.
I've been writing since late in 2006 and plan to keep writing until they carry me out in a pine box. Don't expect frequent updates, but I will refresh the site when something big happens.
Between now and then, have a look, check out my books and let me know what you think about the site, my writing or life in general. Since this site has been visited by numerous people from all over the world, I'm curious about who you are and how you found me. Don't worry, sending me an email won't result in spam, it will just help me learn more about this weird world of online networking.
All my novels are available for sale in both paperback and a variety of ebook formats. See the links on the right hand side of this page to purchase copies.
Email me whenever the mood strikes at laura(dot)Rittenhouse(at)yahoo.com.ping pong paddles